Crested Butte Spa & Fitness Center
at The Elevation Hotel
Work Fitness into your Crested Butte Getaway
One of the largest fitness centers in the area, our workout space offers a wall of windows overlooking Whetstone Mountain and offers state-of-the-art weight and cardio equipment, plus men's and women's locker rooms with dedicated showers, steam rooms, and relaxation rooms. Our spa offers specially chosen organic products and renewable practices to protect our guests and our environment. Nine therapy rooms provide relaxing massages for your muscles, soothing body treatments for your skin, and refreshing facials for a beautiful complexion. Separate women's and men's locker facilities are equipped with steam rooms, showers, shampoo, and hair dryers. Each spa service offers access to one of our three tranquil relaxation rooms, equipped with soft music, cozy chairs, and a selection of beverages. Use of our extensive fitness center, pool, and indoor hot tub is included with all services to extend and enhance your spa experience.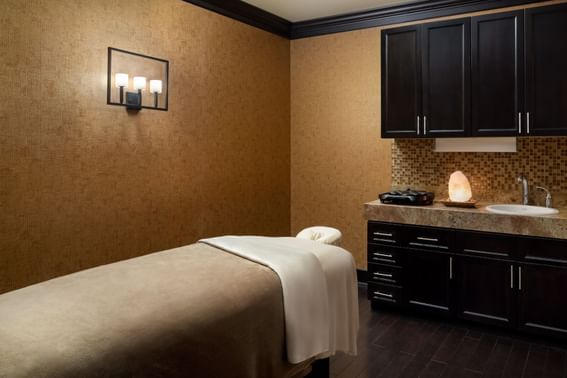 Treat yourself to the ultimate resort spa experience in our 11,000-square-foot facility located on the first floor of our hotel. Whether your aim is to relax, feel more beautiful, or detoxify, the Elevation Spa's treatments will help you achieve your personal wellness goals.
Book Service

opens in a new tab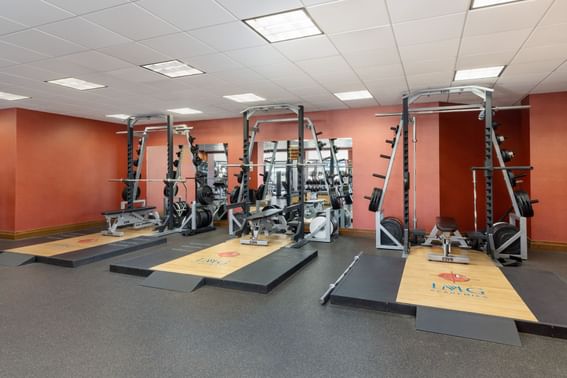 Use of our extensive fitness center, pool, and indoor hot tub are included in your stay. We also offer 1 Day, 1 Week, and 1 Month fitness memberships that include full use of the locker facilities, pool, hot tub, steam, and sauna. The costs are $25 for the day, $50 for the week, and $125 for the month. If you choose to purchase a spa treatment, your 1 Day membership is included in the price.
Learn More About Membership

opens in a new tab